0

Leadership & Management

Business & Sales Experience

Empathy & Honesty

A Drive to Succeed
What You Get
When you join the Lice Squad.com franchise team you receive national exposure, support, training, and outstanding products and services. We are the leader in the head lice eradication industry and we want you to partner in our success.
Fulfillment. Achievement. Freedom.
Owning your own Lice Squad.com franchise allows you to take more control of your own destiny and enjoy the rewards of building a rewarding career and lifestyle.
Affordable. Award Winning. Unique Opportunity.
Low investment with unlimited potential, this unique concept offers an affordable business start-up.
Systems. Support. Training. Guidance.
Technical, operations, customer service, marketing and business training with on-going one-on-one guidance and support.
Lice Squad.com has grown over the last fifteen years into a multi-award winning franchise concept whose roots have spread across Canada, providing service to over 30 communities with clinic locations in many major cities.
Current Opportunities
Golden Opportunity In The Golden Horseshoe!
Lice Squad.com announces new franchise opportunities open in the GTA. These
markets are amongst the most sought after for any franchise concept in Canada!
Full Service Territory

Scarborough

Express Territory

Niagara Region

Full Service Territory

Etobicoke/North Toronto

Full Service Territory

Brampton/Vaughan
Other Ontario Opportunities
North Toronto, Etobicoke, Scarborough, Owen Sound, Collingwood, Muskoka, Peterborough, Lindsay, Kingston, Belleville, Windsor, Chatham, Northern Ontario/Thunder Bay
British Columbia
Vancouver Island, Vancouver, North Shore, Burnaby, Port Moody,
Maple Ridge, Richmond, Surrey, Interior.
Alberta, Saskatchewan & Manitoba
Alberta: Calgary West/East, Edmonton North/South, Red Deer, Medicine Hat,
Lethbridge; Saskatchewan: Regina, Prince Albert; Manitoba: Winnipeg North/South.
East Coast
New Brunswick – Fredericton, Saint John, Moncton; PEI; Eastern Nova Scotia.
Thank you for your interest in Lice Squad.com. To learn more about our franchise opportunities, give our offices a call at 705-458-4448 or 1-888-LICESQUAD (542-3778). Our franchise development department will forward our information package to you within 24 hours. To apply, download the application below and fax or email your application to: 705-458-8887 or [email protected].
What is the franchise fee?
The initial franchise fee is either $15,000 or $30,000, based on territory size and due upon signing your franchise agreement.
What are the ongoing fees?
The ongoing royalty fee is 7% of your gross monthly sales. This fee is used primarily for national marketing, promotional and brand building activities; research and development; and customer referrals. The royalty fee is the only ongoing fee.
How much cash or liquid assets will I need?
The minimum requirement for unencumbered funds for a Lice Squad.com franchise is from approximately $17,500, depending on the teritory.
What type of initial training does Lice Squad.com provide before I open my business?
You will be required to successfully complete the 4 day training period at Head Quarters near Barrie, Ontario, Canada. During that time you will be spending 2 days learning and practicing the technical aspect of the business and 2 days becoming familiar with the operations, marketing and management side of a Lice Squad.com franchise.
How profitable is a Lice Squad.com Franchise?
Profitability will vary considerably depending on such factors as: local marketing/promotions efforts, location, operating costs, financing terms, your ability to manage and control expenses, as well as many other factors. Lice Squad.com does not predict sales or profits for any new location. The success of your franchise is ultimately in your hands. However, our team works very closely with you to drive success and we provide you with an outstanding marketing system that has proven results.
What qualities does Lice Squad.com look for in its prospective franchisees?
The following qualifications, among others, are essential:
• Strong desire to build a business rather than buying a job
• Sales and marketing experience; community involvement
• Leadership – a person who can effectively recruit, maintain and motivate their team
• Ability to learn and follow a proven system; management experience
• Genuine interest in helping children and families
• Hard working – focused on success and excellence
Do I need to have background in the hair or healthcare to own a Lice Squad.com franchise?
No, not at all. We actually prefer that you have management, general business and marketing experience. Many franchisees are first-time business owners with little or no business experience. All that is needed to be successful is a strong belief in our concept, commitment to excellence, desire to succeed and a willingness to learn!
Do I need to actually work on clients?
Your main focus as a franchise owner should be on growing your business through local marketing and promotional efforts such as forming relationships with the media and community partners. However, we feel it is important for you to initially service clients in order to develop a knowledge and experience base in order to promote your business and train and manage your service providers.
How long does it take to be awarded a Lice Squad.com franchise?
We have a step by step franchise discovery program which guides you through the process. You will have interviews with our management team, visit our corporate Head Quarters and conduct due diligence activities such as reviewing our disclosure material, validating our offering and seeking advice of franchise and financial professionals.
What's the next step?
All you need to do is fill out our application for consideration…it's that easy!
Apply Today
Thank you for your interest in Lice Squad.com's franchise opportunities. If you have any questions, please contact Martha Lawrence at: 1-888-LICESQUAD (542-3778)
Email your application to [email protected]
LICE SQUAD FRANCHISING HAS WON A NUMBER OF AWARDS:

LICE SQUAD FRANCHISING HAS BEEN FEATURED IN: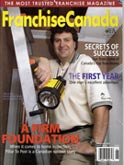 Franchise Canada April 2007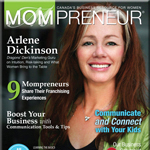 Mompreneur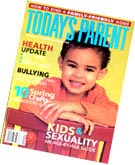 Maclean's Now here's a lousy job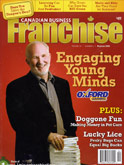 Canadian Business Franchise May/June 2008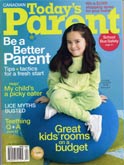 Today's Parent April 2007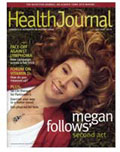 Health Journal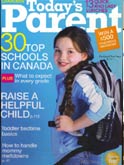 Today's Parent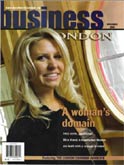 Business London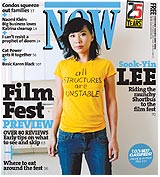 Now Toronto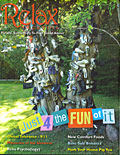 Relax Magazine

National Post

Ottawa Citizen
680 News Radio

Rogers

CTV Online

Victoria News

CityTV Online

The Toronto Sun

The Globe and Mail

CBC Disclosure

Discovery Channel

TV Ontario

City Parent

A Channel With Dr. Barb

The Barrie Examiner
November 25 2007

CBC Television
Request More Information
If you would like more information on our franchise opportunities or how you can be a part of our team, fill out the form below and we'll get back to you promptly.