Hours of Operation
By Appointment
(647) 546-5423 or 1-855-690-5423
Mobile Service
Monday: 9am - 9pm
Tuesday: 9am - 9pm
Wednesday: 9am - 9pm
Thursday: 9am - 9pm
Friday: 9am - 9pm
Saturday: 9am - 9pm
Sunday: 9am - 9pm
Call or Book Online Anytime!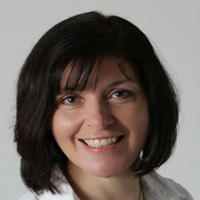 About Lisa
Lisa is the franchise owner for the Peterborough / Kawartha Lakes. She has a background in health and nutrition and is a busy mother of two. Because of her busy on-the-go lifestyle and personal battles with lice, she understands the stress and exhaustion that can come from discovering your child has lice, and doing battle without the facts or resources.
She has experienced the pesticide way and was frustrated to discover the product did not deliver on its promise. She has experienced the Lice Squad.com way and was relieved and thrilled to see the free education and how quick and effective the product and people at Lice Squad.com are at lice removal.
Lisa saw that having a Lice Squad.com franchise was a chance to help people understand lice and save them wasted time and money on trying to rid their heads and homes of lice. When you add to this that the process is eco-friendly and therefore better for children and the environment, it made it an exciting opportunity to provide a needed service to families that are already very busy and stressed.
Pricing: 
You can expect to pay $85 dollars per hour per consultant for the standard service, with a 1 hour minimum and in 15 minute increments thereafter.* If you choose Lice Squad's Mobile Service Option there is a small mileage fee.  Head screenings are free as part of the service.
For a thorough head check involving wet combing and use of our Robi-Comb you can expect to pay from $ 21.95 per person for a 15 minute check.  We offer letters for schools and daycares.
We offer our #1 Time Head Lice Solution as an add on purchase which requires no follow up. 
Some third party billing and insurance coverage may apply. We never want to turn anyone away based on their inability to pay and may be able to provide alternative options or advice.
Messages
Did you know that you can book head lice removal services online 24 hours a day, seven days a week? Just click the Book Online button on any page. One of our trained and certified providers will call you back to confirm your service booking. You will instantly receive access to our free head lice information kit and a discount coupon for use on your next appointment by registering for our newsletter. We promise not to send you more than one communication per month and you may opt out at any time.
Testimonials
So thankful for their help and professionalism. We would highly recommend them! - Stephen