Lice Squad.com – Saskatoon, SK
Our clinic is located at:
510 45th St. W, Unit #6, Saskatoon, SK S7L 6H2
306-249.5423
Mobile (in-home) service also available.
Hours of Operation
By Appointment
Tuesday 1:00pm - 4:00pm
Wednesday 1:00pm - 4:00pm
Thursday 1:00pm - 4:00pm
Friday 10:00am - 4:00pm
Call or Book Online Anytime!
Pricing: 
You can expect to pay $85 dollars per hour per consultant for the standard service, with a 1 hour minimum and in 15 minute increments thereafter.* If you choose Lice Squad's Mobile Service Option there is a small mileage fee.  Head screenings are free as part of the service.
For a thorough head check involving wet combing and use of our Robi-Comb you can expect to pay from $ 21.95 per person for a 15 minute check.  We offer letters for schools and daycares.
We offer our #1 Time Head Lice Solution as an add on purchase which requires no follow up. 
Some third party billing and insurance coverage may apply. We never want to turn anyone away based on their inability to pay and may be able to provide alternative options or advice.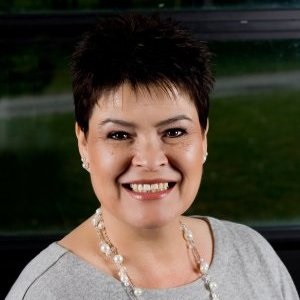 About Marnie
Marnie Farn's journey into the world of head lice started the same as many others – a note from school stating, "There is a case of lice in the classroom, please check your child." She did, and after re-infestations and countless hours of combing, laundry and cleaning, the family was finally lice free. At this time, she had requested some info on a business she had seen on the internet called, "Lice Squad Canada" but as so often happens, life pushed it to the back burner. After helping a few friends and family deal with lice, Marnie once again checked into the opportunities with Lice Squad. She first became a consultant but before long, decided she wanted her own franchise because she believed so much in Lice Squad's products and services.