Hours of Operation
By Appointment
Monday: 9am - 9pm
Tuesday: 9am - 9pm
Wednesday: 9am - 9pm
Thursday: 9am - 9pm
Friday: 9am - 9pm
Saturday: 9am - 9pm
Sunday: 10am-5pm
Call or Book Online Anytime!
Pricing: 
You can expect to pay $85 dollars per hour per consultant for the standard service, with a 1 hour minimum and in 15 minute increments thereafter.* If you choose Lice Squad's Mobile Service Option there is a small mileage fee.  Head screenings are free as part of the service.
For a thorough head check involving wet combing and use of our Robi-Comb you can expect to pay from $ 21.95 per person for a 15 minute check.  We offer letters for schools and daycares.
We offer our #1 Time Head Lice Solution as an add on purchase which requires no follow up. 
Some third party billing and insurance coverage may apply. We never want to turn anyone away based on their inability to pay and may be able to provide alternative options or advice.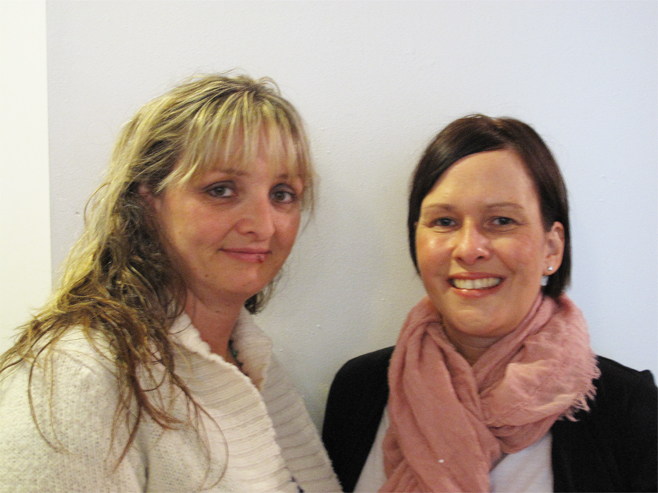 About Lisa & Pam
Lisa:
My lice story begins in the school system where I worked as an Aboriginal Education Worker for 5 yrs. Part of my job was doing class lice checks routinely every morning.
Generally out of one class, 5-6 children had lice, all in varying degrees of infestation. Our system was essentially to call parents to inform them and ask them to treat the condition without the benefit of education and prevention strategies. Our parents became frustrated with the in-effective products and the lack of support, as well as the exhaustive time involved.
My own frustrations lead me to research lice treatment options and the first thing that "popped up" on Google, was "Lice Squad Canada." Initially, I never thought beyond finding a new lice removal product to try, but the more I read about the company mission and vision, that niggling voice in my head told me that this would be a great opportunity for our community and a wonderful business idea for me.
The idea became cemented in my mind when I had to deal with lice in my own family. It was devastating to experience the stigma associated with it firsthand! When I found out that nothing available on the market worked, I decided to share this idea with my friend and co-worker, Pam.
Initially, it seemed a very far and distant dream for both of us, until it finally became a reality just recently. October 1st was our official first day as "Lice Squad Canada – Prince George" and so the fun begins! I am so impressed with this company, this product and the team at Head Office who strive every day to make "Lice Squad" the best it can be. I am just getting started, but I am proud to be a member of this family and this winning franchise.
Pam:
My name is Pam, and I was born and raised in Prince George, B.C. I have continued to raise my family here, and we all enjoy the hearty outdoor lifestyle that Northern B.C affords us – hunting, fishing, dirt biking, camping and so on. There is never a shortage of things to do.
My story is not the typical "Lice" story. Actually, until Lisa and I started working on the idea of acquiring a "Lice Squad Canada" franchise, I had never so much as even seen a louse! I currently work at an inner city school where my role is "meals worker". Our demographic struggles with low income, addiction, housing and all of the emotional turmoil that comes with these issues. This environment can be difficult and challenging, but also, very rewarding.
I enjoy working with these children and love to feel that in some small way I am helping. While doing this job part time, I have also for the last 15 years worked as Assistant Manager for H&R Block Income Tax services, managing 6 offices and 60 people – this could at times be a stressful and daunting task, and I was considering looking into something new.
One day, Lisa, who helps out with the meals program approached me with this business idea of purchasing a "Lice Squad Canada" franchise for Prince George. As mentioned, I wanted to pursue a different career where I could be my own boss and choose my own hours, but "Lice?" I was skeptical to say the least. The more Lisa talked about it, the more animated she became, and the more I started to think that maybe, just maybe, this could happen. At the beginning of October we became "Lice Squad Canada – Prince George", northern B.C's very first "Lice Squad" franchise!
Testimonials
This place saved us! Janit was so helpful and made me feel reassured and comfortable. My 3 and 6...