0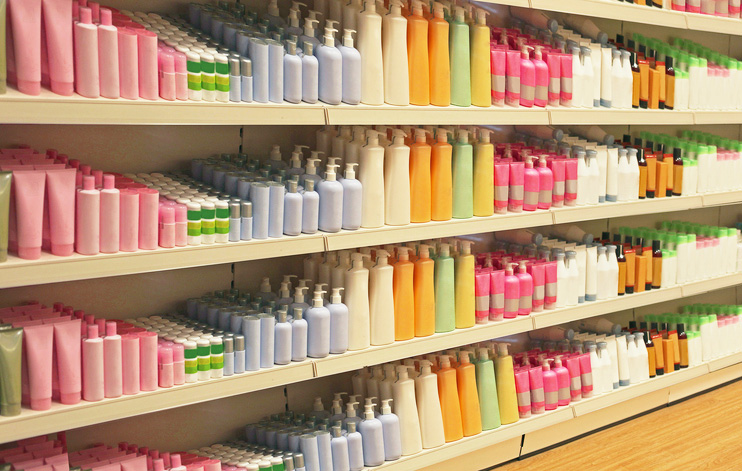 Ask for Lice Squad Products by Name
The following pharmacy, retail, health food and hair care stores carry a variety of Lice Squad.com products.  Please call in advance to ensure that the product is in stock – if not please request it by name.
Vendor Number: 194320
Item Number for Comb: 981837(UPC 0837218001112)
Item Number for Premium Kit: 061961 (UPC 0837218000139)
Item Number for Lice Squad's Super Enzyme Shampoo: 066512 (UPC 837218003338)
Kleen Green Preformed Enzymes and our other fine environmental products may not be available at all of the retailers listed here.  You may request them by name or place orders by phone or secure on line ordering.
Available at select locations. Please call ahead to ensure product is in stock.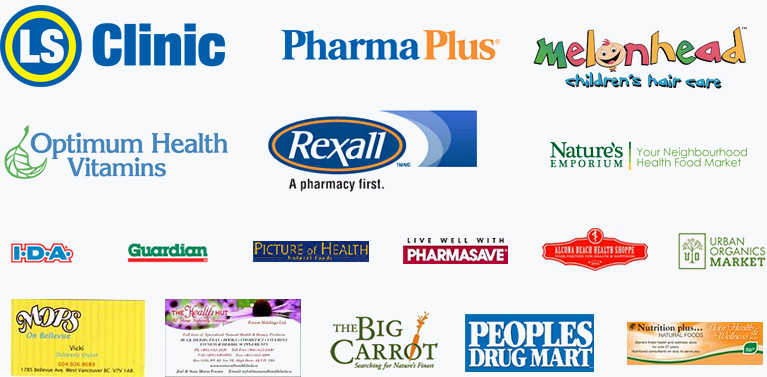 If you are interested in carrying our products, please contact our Head Office at 1-888-LICESQUAD (542-3778) or fill in the wholesale form.
Ontario
Lice Squad Head Office 3A King Street, South Cookstown, Ontario L0L 1L0 (705) 458-4448
LS Clinic, Central Toronto 850 Pape Ave, Suite 2A, Toronto, ON M4K 3T6 (416)466-0261
LS Clinic, Durham Region 308 Dundas St. West, Unit 201 Whitby, ON L1N 2M5 (905)430-5423
LS Clinic, London 370 Oxford St E, London, ON N6A 1V6 (519)473-4078
LS Clinic, Mississauga 1146 Westport Crescent #1, Mississauga, ON L5T 1G1 (905)696-8600
LS Clinic, Markham 400 Esna Park Dr #10, Markham, ON L3R 3K2 (905)604-5423
Melonhead Children's Hair Salon 3215 Yonge Street, Toronto, On M4N 2L3  (416)483-7010
Melonhead Children's Hair Salon   3930 Brock Street North, Whitby, On  L1R 3E1 (905)430-3434
Melonhead Children's Hair Salon Markville Shopping Centre,  5000 Hwy 7 East, Markham, On L3R 4M9 (905) 944-9098
Melonhead Children's Hair Salon  Promenade Mall, One Promenade Circle, Thornhill, On  L4J 4P8  (905) 731-6200
Melonhead Children's Hair Salon  Erin Mills Town Centre, 5100 Erin Mills Parkway, Mississauga, On L5M 4Z5  (905) 608-8998
Melonhead Children's Hair Salon Georgian Mall,  509 Bayfield Street, Barrie, ON L4M 4Z8  (705) 721-8400
Melonhead Children's Hair Salon   Bramalea City Centre,  25 Peel Centre Drive, Brampton, On L6T 3R5  (905) 799-0700
Healthy By Choice 15 John St. W. Bradford, ON L3Z 2B7 (905) 775-3094
Jeffers Pharmacy 1 Elizabeth Street Orangeville, ON L9W 7N7 (519) 941-1230
Nancy's Nifty Nook Health Supplements 152 Holland St. E., Bradford, ON (905) 775-7874
Natural Choice Health Food 80 Victoria St. W., Alliston, ON L9R 1S6 (705) 435-2300
Nutrition Plus Natural Foods 42 Maple Ave., Barrie, ON L4N 1R8 (705) 737-5351
Pharmasave 52 Queen Street, Cookstown, ON (705) 458-1292
Picture of Health 190 Minet's Point Rd., Barrie, ON L4N 4C3 (705) 726-8211
Sutherland's Guardian Pharmacy 180 James St. S., Hamilton, ON L8P 4V1 (905) 527-4561
The Big Carrot 348 Danforth Avenue, Toronto, ON M4K 1N8 (416) 466-2129
Alcona Beach Health Shoppe 1070 Innisfil Beach Rd.  Unit 20 Innisfil, ON L9S 4T9 705 431-LIVE
Nature's Emporium 16655 Yonge Street Newmarket Ontario L3X 1V6 (905) 898-1844
Nature's Emporium 2535 Major MacKenzie Drive W, Vaughan Ontario L6A 1C6  (905)553-5527
Exeter Guardian Pharmacy 44 Thames Rd E #38, Exeter, ON N0M 1S3 (519)235-1570
Huron Heights Pharmasave 1295 Highbury Ave N, London, ON N5Y 5L3 (519) 453-0920
Vesta Shop and Parenting Centre 797 Talbot St, St. Thomas, ON N5P 1E3 (519) 631-6461
Pretty Handsome Hair Salon  665 Earl Armstrong Rd, Gloucester, ON K1V 2G2 (613)425-5220
Sharkey's Cuts for Kids 2884 Tenth Line Rd, Orléans, ON K4A 3W5 (613) 424-5228
Boomerang Kids 700 Eagleson Rd, Kanata, ON K2M 2G9 (613) 287-3750
Boomerang Kids 255 Richmond Rd, Ottawa, ON K1Z 6X1 (613) 722-6671
Boomerang Kids 1056 Bank St, Ottawa, ON K1S 3X2 (613) 730-0711
Bodystream Barrie (Kleen Green) 556 Bryne Dr, unit 16, Barrie, ON L4N 9P6 (705) 726-2004
Alberta
Dominion Pharmasave 665 8 St SW., Calgary, AB T2P 4H5 (403) 262-2223
The Health Hut #109, 4th Ave SW High River, AB, Canada T1V 1M6 PH: 403-652-2420
Pharmasave 101 209 Centre Ave SW., Airdrie, AB T4B 3L8 (403) 948-0010
Optimum Health Vitamins #2, 7115 – 109 St. Edmonton, AB T6G 1B9 (780) 432-5464
Optimum Health Vitamins 110 – 101 Granada Blvd. Sherwood Park, AB T8A 4W2 (780) 467-6650
Optimum Health Vitamins 11810 104th Ave. NW., Edmonton, AB T5K 2T8 (780) 452-5705
Urban Organics  1020 Sherwood Drive, Unit 130, Sherwood Park, AB T8A 2G4 (780) 570-5528
Melonhead Beacon Hill Centre  11652 Scarcee Trail NW  Calgary AB   T3R 0A1  (403)516-1505
British Columbia
Melonhead Children's Hair Salon 2962 West Broadway, Vancouver, BC V6K 2G8 (604) 568 5646
Mops on Bellevue 1785 Bellevue Ave., West Vancouver, BC V7V 1A8 (604) 926-8689
Nesters Pharmacy 7019 Nesters Road., Whistler, BC V0N 1B7 (604) 932-3545 Ext. 308
Peoples Drug Mart 100 – 8950 Granville St. Port Hardy, BC (250) 949-9522
Nova Scotia
Ross Anderson Pharmasave 74 Main St, Springhill, NS B0M 1X0 (902)597-8626
Saskatchewan
Shoppers Drug Mart #20-2410 22nd Street West, Saskatoon, SK. S7M 0V7
Canada Wide
Pharma Plus Stores – Rexall, IDA, Pharmasave & Guardian Drugs. (please call ahead) Vendor #837218001112, Item number for Louse Trap Comb 981837
Melon Head Salon – Contact your local Melon Head today!